Things is a mobile application's UI design. It is a refined design of a to do list program. Namely, it helps users to organize their monthly, weekly or daily tasks, with special features in an easy, intuitive and straightforward manner, with a friendly touch and feel. I used Figma to create the design and test it and Adobe Illustrator to create the icons and symbols.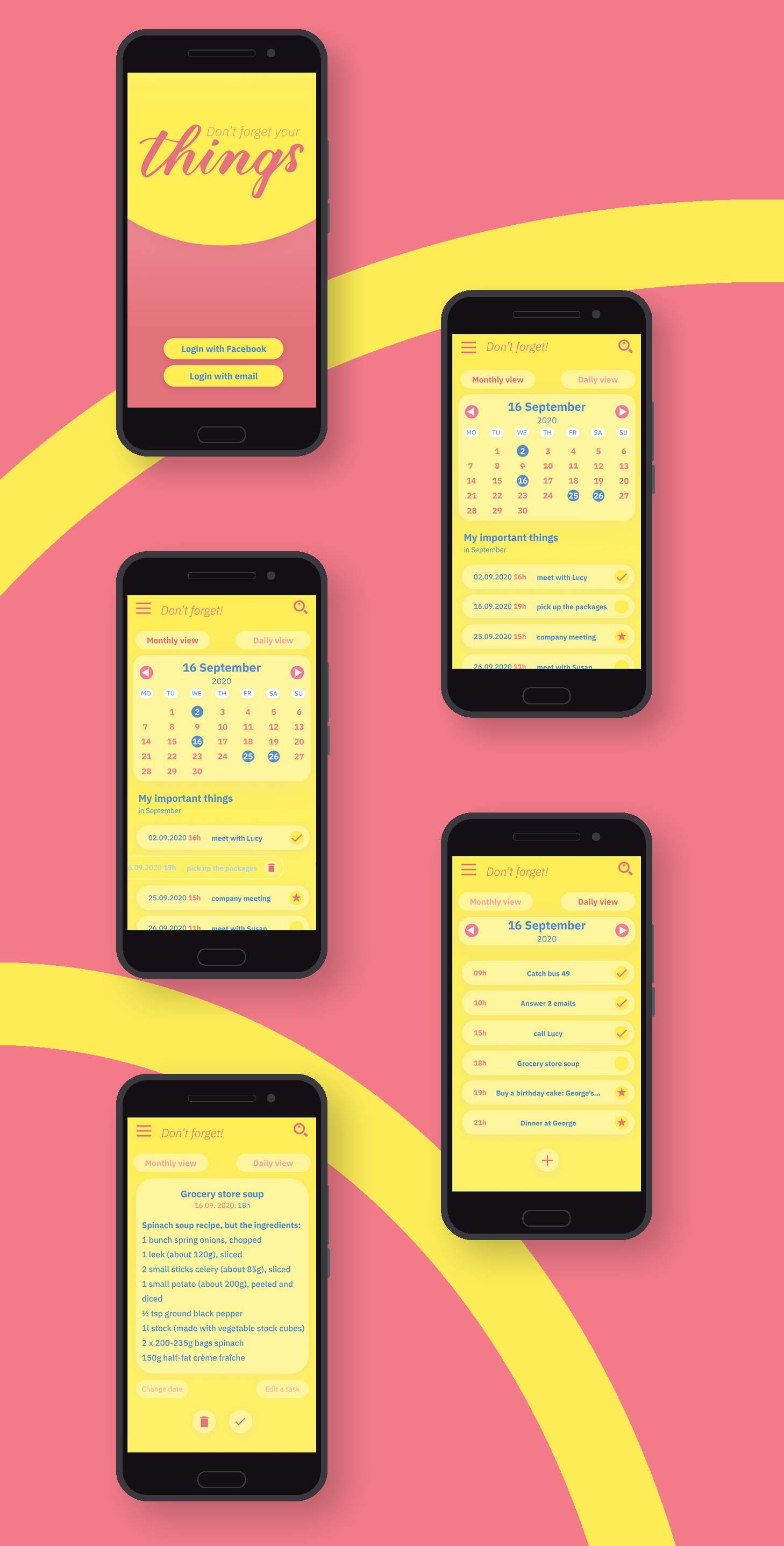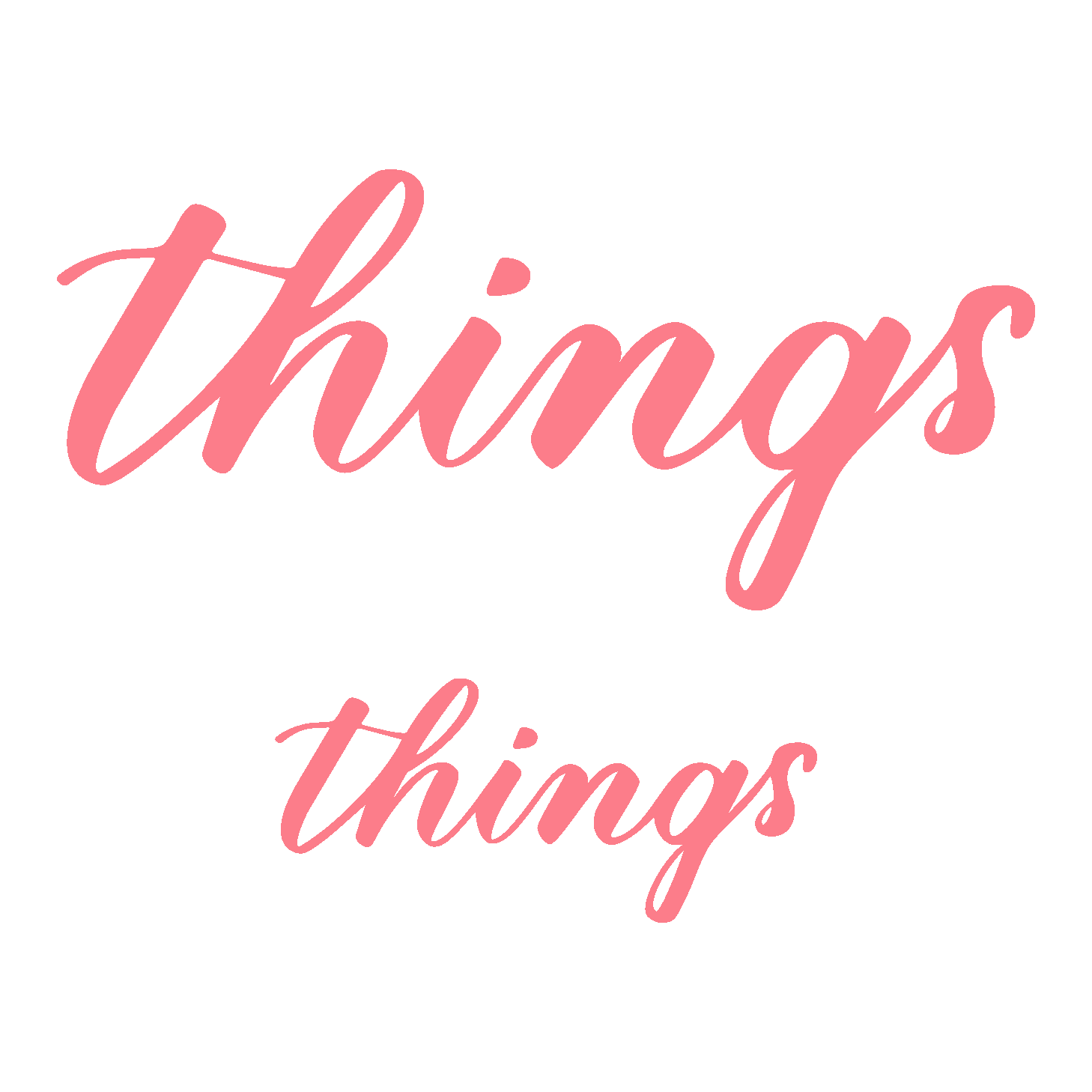 The logo created with brush calligraphy by me. I scanned the original drawing and by using Glyphs app I refined the curves to create a dynamic vectorized custom logo.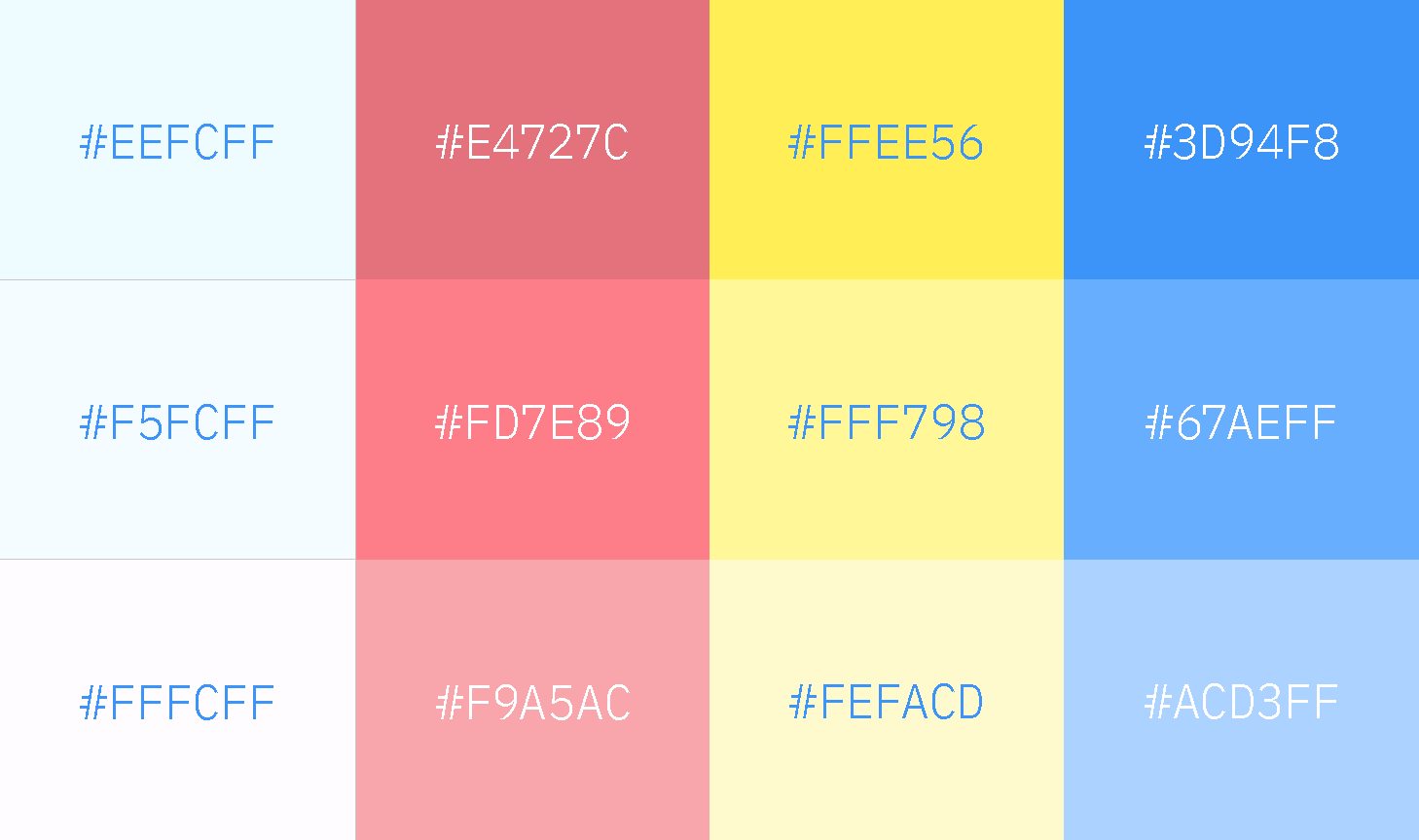 The colours are ranging from dark to light with a soft tone. I was bearing in mind the colour contrast to provide smooth accessibility and usability.


The typeface I used is IBM Plex Mono free from google fonts. Provides a wide range of wieghts, fits for screen reading purposes.


The icons replace text and make the user experience easy and intuitive. Shapes are simple to reduce ambiguity.