Linkture is an application which focuses on the activity of reading online and with issues relating to it. Such is a problem that almost every internet user faces day-to-day: when we read online we often simply forget where we have started after clicking on a few links. We often forget the text that we have intended to read initially, or it simply becomes too difficult to trace back. Thus the links that lead us to a variety of pages become a distracting aspect of online surfing. My project aims to solve this problem. Namely, it provides a possibility for the user to always have the first text in sight, and to check the contents of the links still on that very same page. This way the reader can navigate in the labyrinth of hyperlinks much more efficiently.
I designed the graphical interface and the operational theory of the application utilizing the technical potentials available today that have not yet been exploited.
The interface and its elements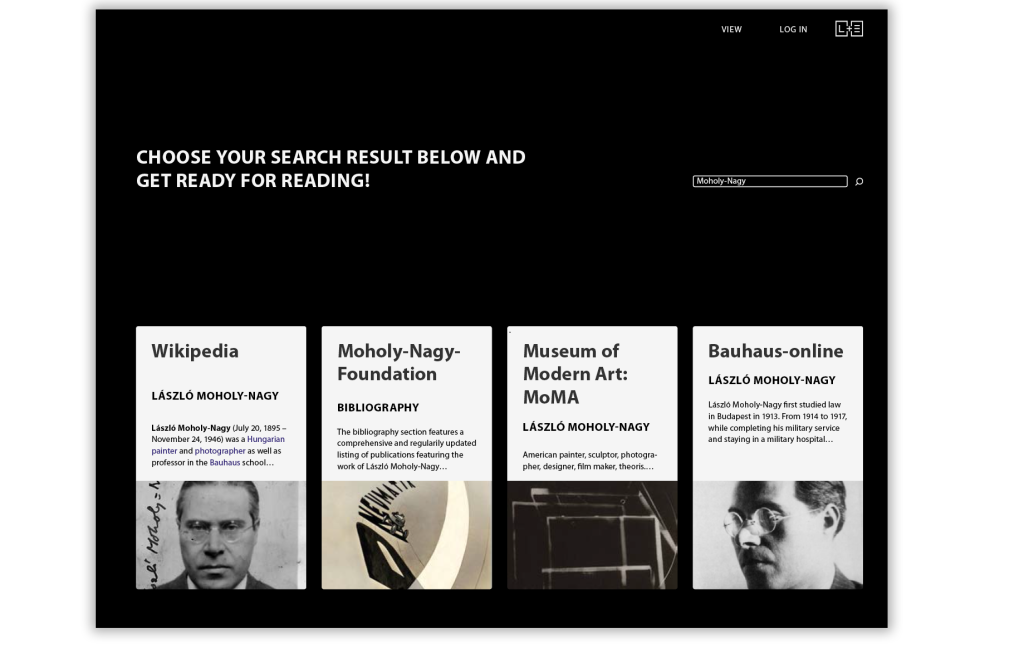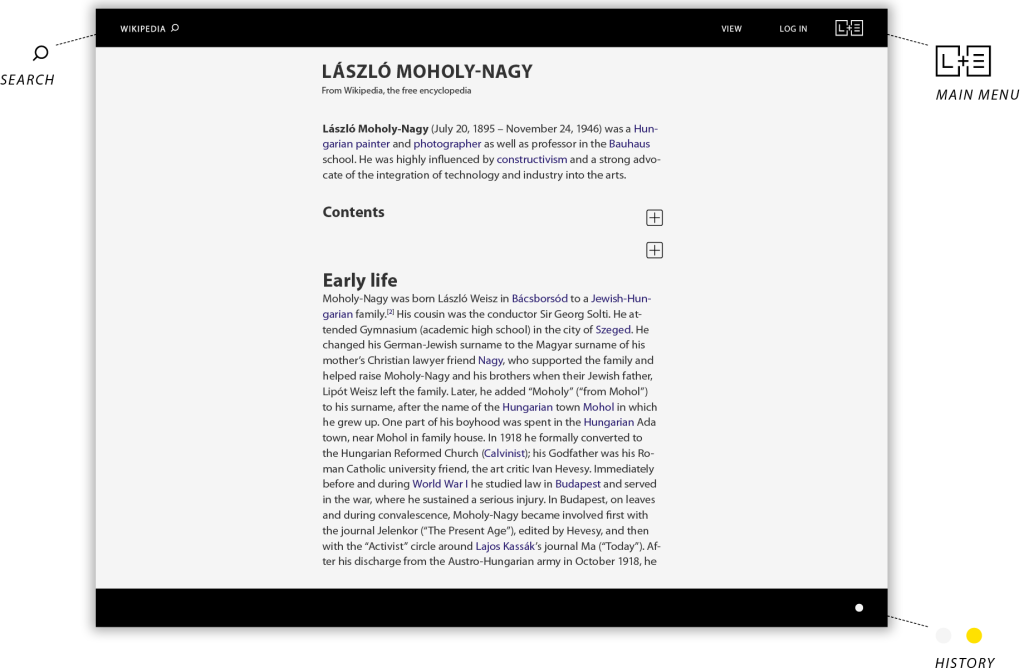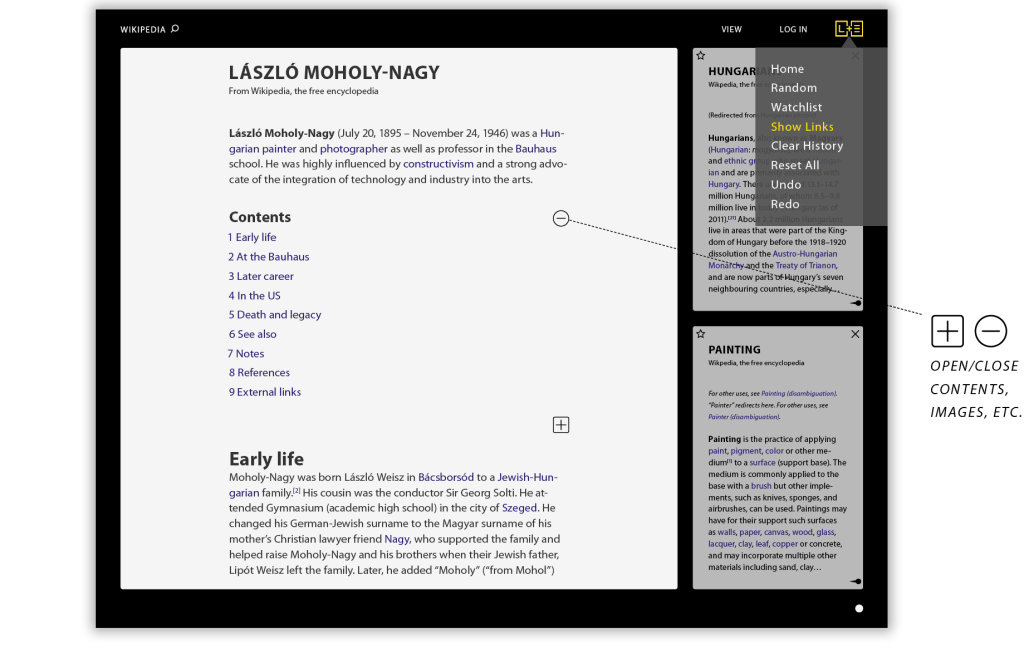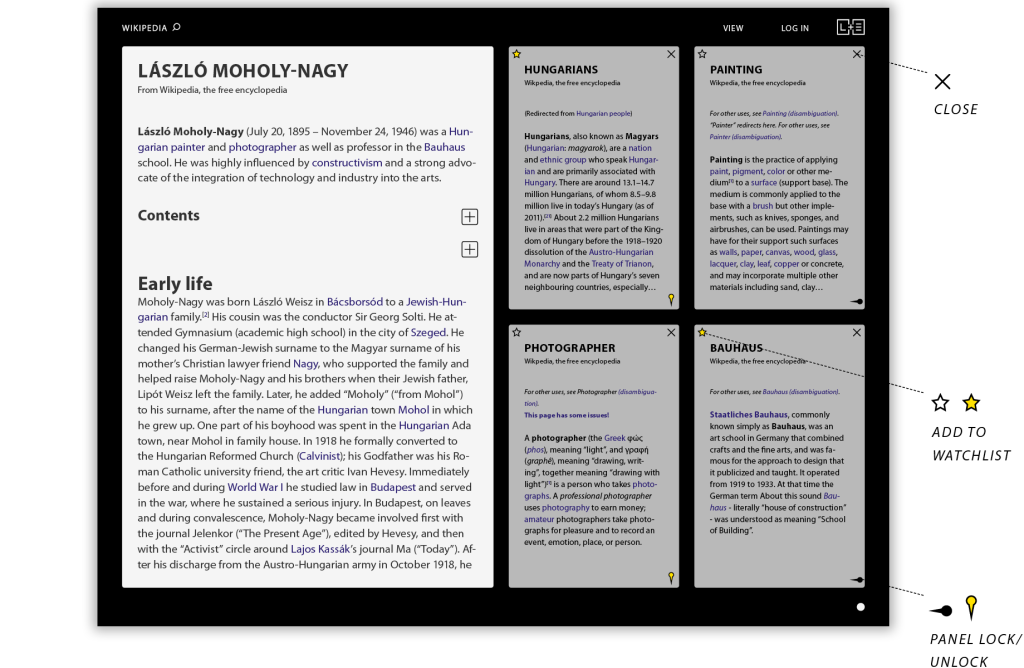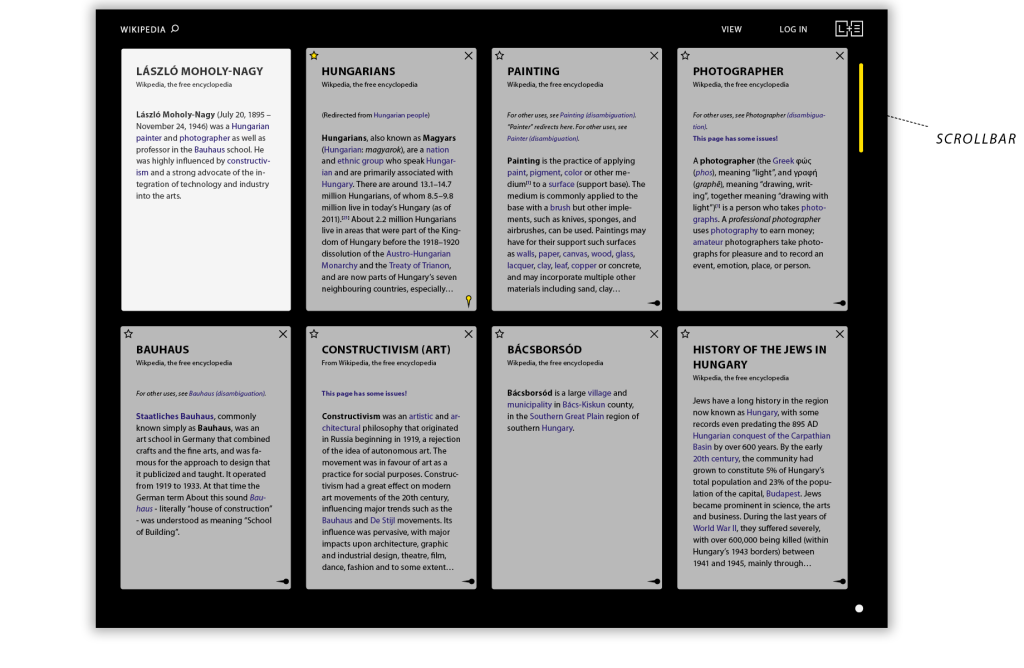 Multiplatform
Exploiting the possibilities to use horizontal and vertical positioning on the tablets: turning the tablet from horizontal to vertical position makes the program automatically switch to basic reading mode.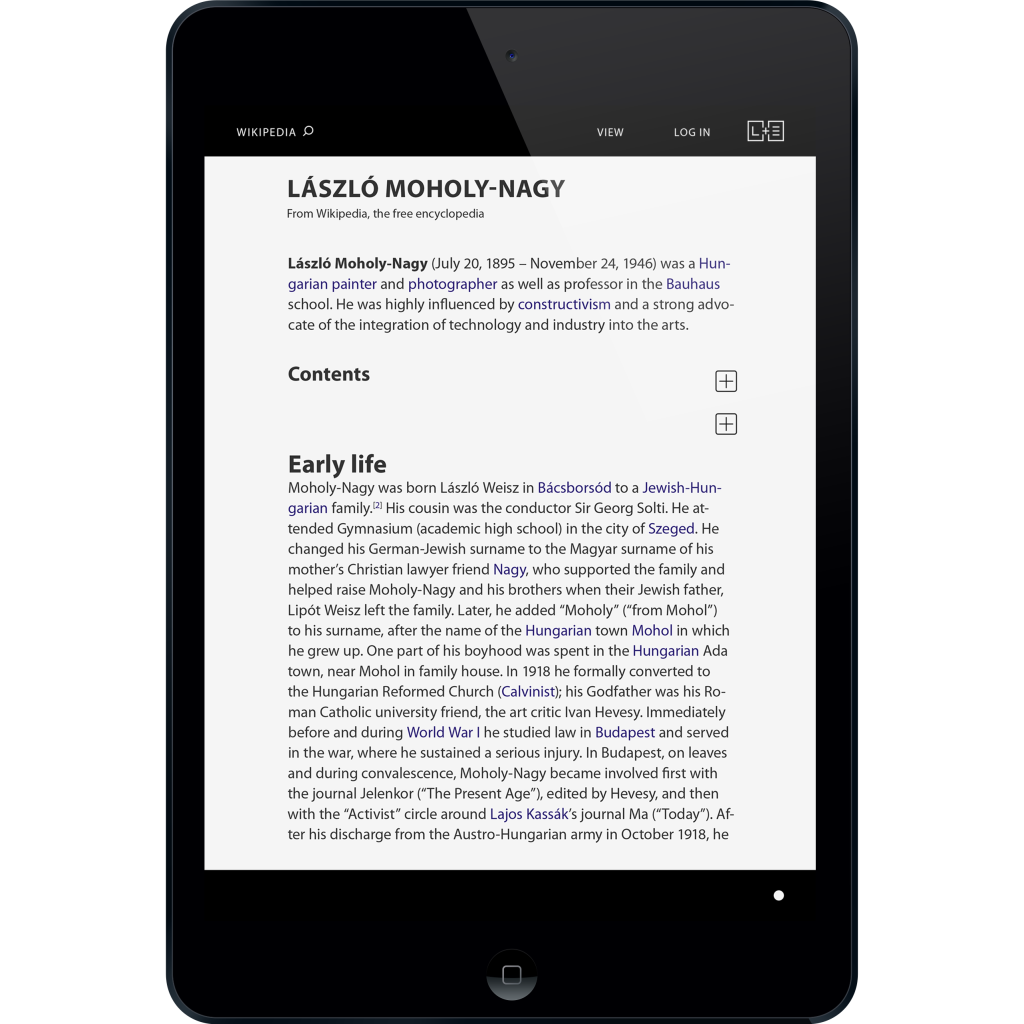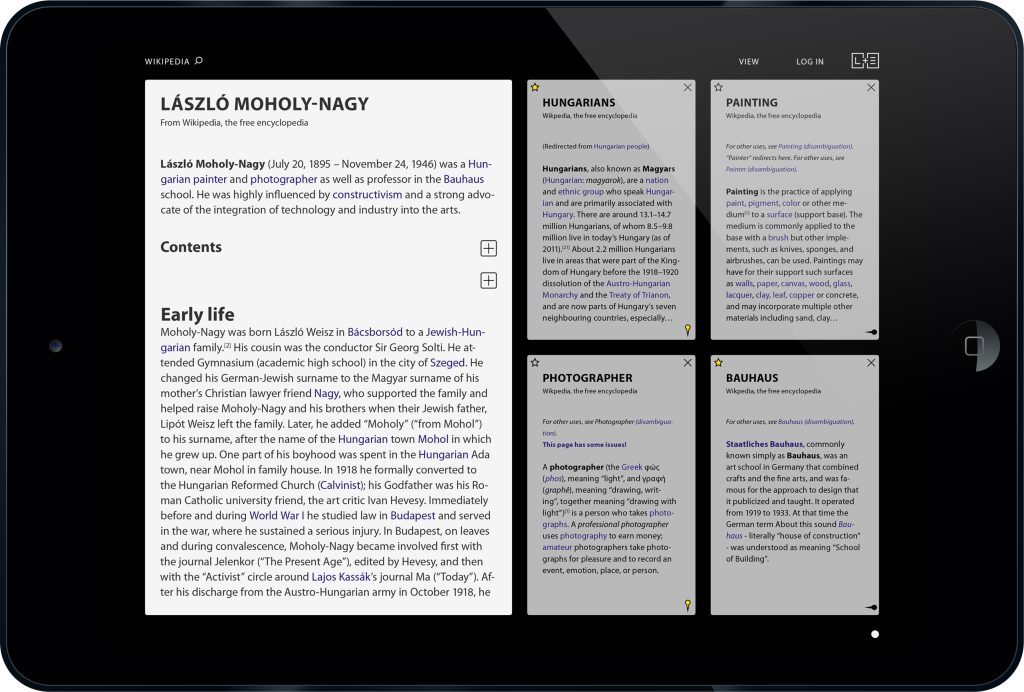 About functionalism
Function is at the core of the philosophy behind Linkture and its UI design. Each and every element was designed to create a pleasant experience in reading and surfing online: the unity developed by the typeface, the leading, the position of the elements, the proportions, the colors.